Motion Graphics
like graphic design only better 😉
Give your graphics an additional dimension.
Do you need animated icons for your app or website or an inexpensive icon film that communicates mainly via animated graphics? Then Motion Graphics is what you are looking for. Furthermore, animated logos or graphic effects for your music video fall into this category. The graphic implementation of abdominal bandages and infographics for reports and documentaries would be another large field.  
Nowadays, more and more people are consuming information via screens. Accordingly, animated graphics are becoming increasingly important. Whether animated HTML banner or elaborate effects for your video. I am your expert for motion design and would be happy to advise you about the possibilities, costs and production. Contact me.!
Motion graphics, explanatory video, social clip? What is the difference?
None of the terms is really selective. Furthermore, there are large overlaps. Imagine Motion Graphics as the moving version of graphic design. Static graphics are animated and usually underlaid with music and narrators. Classic storytelling and character animation are less common here. That's why motion graphics videos are also one of the low-cost variants of video marketing. It is more about the formal power of the film than the content. Explanatory video refers more to the communication of complex content through videos. Accordingly, motion graphics films can also be explanatory videos. Motion graphics also includes other formats, such as social clips. These are used on the Internet or on social media platforms.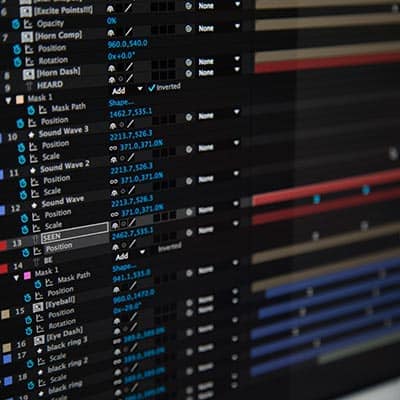 Questions?
Then simply contact me!
Are you planning the production of an explanatory film? Or do you need an illustration or infographics? Then please contact me! I look forward to hear from you.
Christof Görs
Motion & Communi­cation
Greifswalder Str. 211
10405 Berlin
Areas of use
Explanatory video
Explanatory film
E-Learning
Image film
Product video
Recruiting video
Advertising film
Music video
Social media video
App video
Exhibition film
Internal communication